Pristine Waters
Enhance the Beauty & Value of Your Property With a Restored Waterfront.

Diver Assisted Suction Dredging
Safely and effectively remove unwanted sediment from your waterfront.
Hydraulic Dredging
The process by which a floating barge pumps sediment out of a pond or lake.

Diver Assisted Suction Harvesting
Premier services to control the growth of vegetation and build up of debris.
Consulting
We can assist you with all aspects of your waterfront restoration project.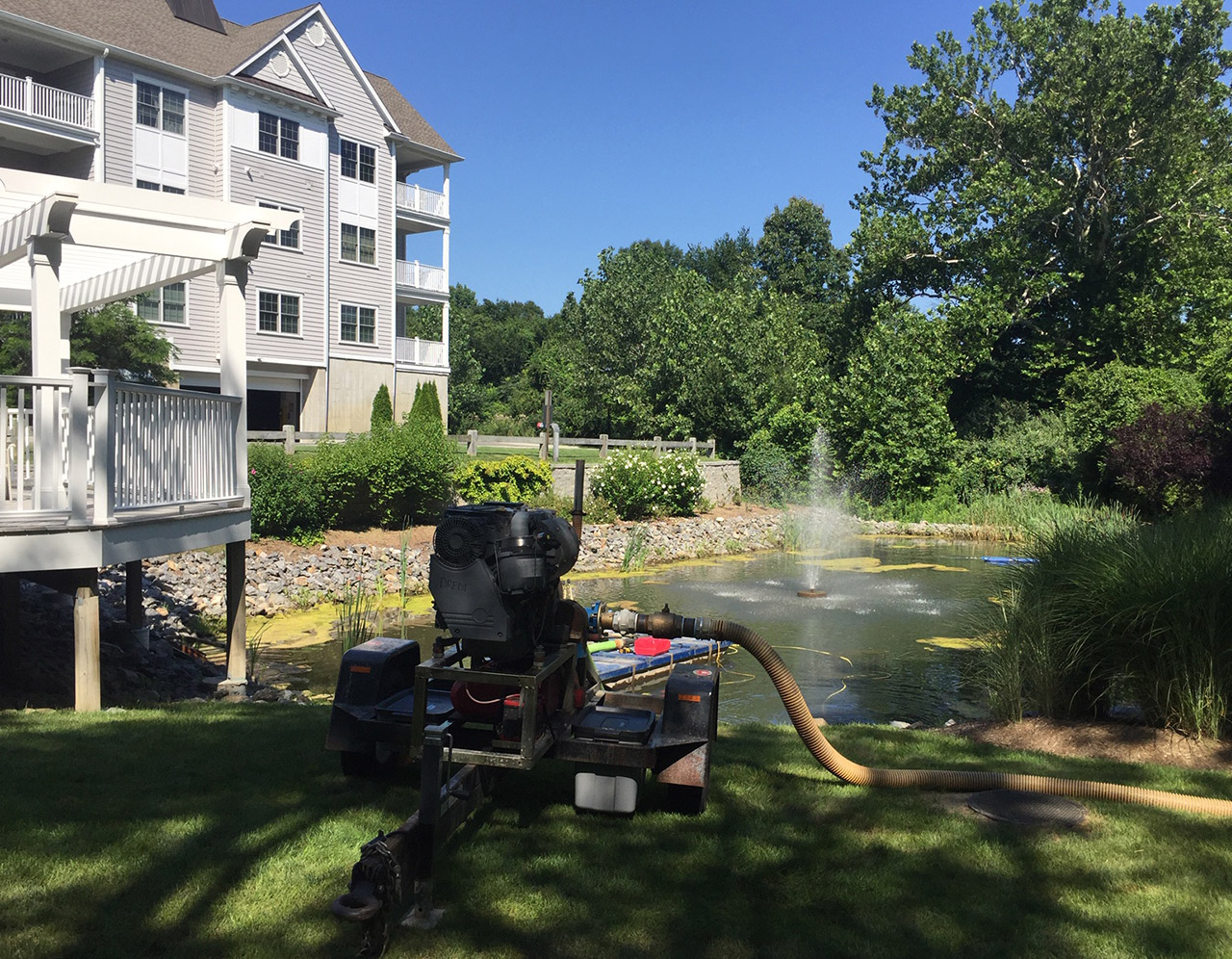 Let Pristine Waters return your lake or pond back to its most natural, pristine state.
We are the area's leading authority in comprehensive waterfront restoration projects, offering smart, environmentally-friendly, solutions for your unique body of water.
Whether you need us to eliminate invasive plant life, reclaim water depth, or completely reconstruct your waterfront, our team of trusted and skilled technicians offer a wide range of services to meet your needs and bring your vision to life.
Dredging Estimator
Estimate the cost of restoring your pond using suction or hydraulic dredging. Our free dredging cost estimator can give you a better idea how much sediment is in your body of water, and what it will cost to remove it.
Sign up for the latest news from Pristine Waters.
Enter your email and receive information, special announcements and offers straight to your inbox.
Contact Us For A
Complimentary Estimate.
Evaluations are always free within a 60 mile radius. Fill out the form to schedule an evaluation of your pond or waterfront.